The beginning
Hopewell, Virginia
It wasn't the landscape that prompted the Goldschmidt Chemical Corp., a subsidiary of the Essen-based company Th. Goldschmidt AG, in 1980 to choose the small town of Hopewell in Virginia as their first production location in the USA since 1916. It was more the excellent conditions it offered as a site. Thanks to a well-qualified local labor force and excellent infrastructure, the city fathers had been attracting numerous important chemical companies to the area around the town since the 1950s.
Goldschmidt started with a plant to produce substances for the cosmetics industry. In the 1980s, more facilities followed for the manufacture of building protective agents and catalysts for PU foams.
Expansion of the site
However, it was the start of in-house production of organomodified siloxanes in May 1991 which represented a real milestone for the Hopewell factory. It meant that in one fell swoop a major part of the interface chemistry expertise gathered together in Essen was also immediately at hand in the USA. In 2000 the site was upgraded with production of heptamethyltrisiloxane (HMTS), an initial component for the manufacture of agricultural specialties. Two years later, the company moved into a fully equipped development center including application technology and marketing.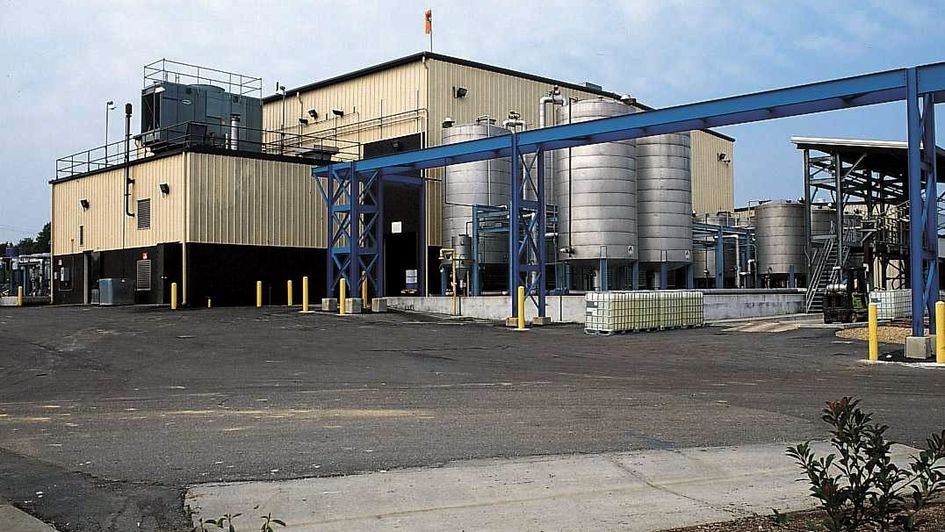 Following this expansion, the location continued to enjoy success. Not only did the number of employees in Hopewell increase to over 200, but production was further diversified and expanded. A good example of this is a new production plant for manufacturing polyethers that went into operation in the spring of 2004.