THE INVENTOR OF "WHITE CARBON BLACK"
HARRY KLOEPFER, CHEMIST
Leading researcher at the Deutsche Gold- und Silber-Scheideanstalt (Degussa AG since 1980 and predecessor of Evonik's Chemicals Business Area). Among other things he was works manager of the Kalscheuren facility and after 1948 director of inorganic research.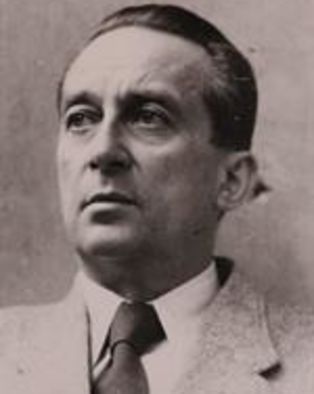 * 1897, Berlin

† 1973, Bad Homburg

Harry Kloepfer gained his doctorate from Berlin Technical College in 1922 with a dissertation on "I. Notes on peat wax; II. Notes on low temperature coal tar; III. Decomposition of phenoxyacetic acids by distillation with regeneration of phenols." After joining the research department of the Deutsche Gold- und Silber-Scheideanstalt in Frankfurt on May 1, 1925, he worked on many topics relating to inorganic chemistry. Of particular importance however was his work in the fields of active gas carbon black and the fumed silica AEROSIL, which is now one of Evonik Industries' most successful products. In 1935 Harry Kloepfer was transferred to the carbon black facility of August Wegelin AG in Kalscheuren near Cologne as works manager. Five years later he was offered the post of technical director of Rußwerke Dortmund GmbH, which he however turned down, returning instead to the research department in Frankfurt.

There he again devoted himself to developments in the field of fumed silicas. AEROSIL was produced for the first time in 1942. Harry Kloepfer was a dedicated chemist with a gift for inspiring and motivating his staff. He was a man of action who, before a new plant was commissioned, would crawl through the pipes himself, checking everything. He expected the same commitment from his staff, who respected his frankness and honesty. In 1948 Kloepfer was promoted to director of inorganic research. In 1950 he was given power of attorney for Degussa's main subsidiary in Frankfurt and in1961 for the Wolfgang branch. Harry Kloepfer retired in 1962, but continued to act for some years as a consultant to Degussa.